Find your new home.

Featured Listings
Have a look at the latest properties.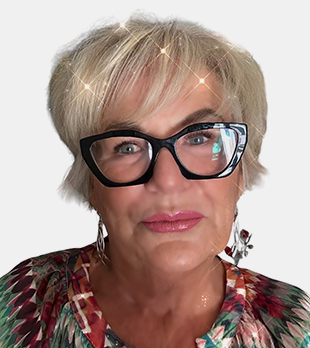 About Me
Michele views guiding and representing clients through the process as a privilege. With 19 years of experience in the real estate industry and being an Ottawa native, she has in-depth knowledge of the different neighborhoods, suburbs, and rural areas, which makes her the perfect person to help clients find the right home. 
Michele's motivations stems from her passion for the real estate business, client dedication, and love of helping others. Additionally, she has specialized training in real estate negotiation and an expanding network of loyal clients and referrals that is a testament of her unparalleled customer service. 
Her philosophy is to treat every real estate transaction as if she were the one buying or selling the particular property, this approach will make sure that clients are treated with nothing less than the level of service they deserve: professionalism, integrity, respect and accountability. By selecting her as a real estate agent, clients are choosing someone who has their best interests at heart and will do everything in their power to help them achieve their real estate goals.
Looking to Buy

Buying a home can be an emotional, time-consuming, and complex process. One of the first decisions you'll have to make is hiring a Buyer Agent to represent you. Who you hire can make the difference between a great home buying experience, or a terrible one. It can mean paying too much – or not. Michele has 19 years experience working with Buyers. She has excellent listening skills and patience, a solid track record of sales and killer negotiating, strategy skills and stellar reputation. As your bilingual Buyer Agent, Michele values being available when it's convenient for you, is responsive and communicative and possesses modern real estate skills.

When hiring a Buyer Agent - DON'T HIRE

The agent who's more concerned with getting the deal done that helping you find the right home.
Your mom's friend who only sells houses in the suburbs if you're buying a condo downtown.
The newbie agent who doesn't yet have the relationships to connect you with trusted partners.
The agent who sells 5 homes a year and doesn't know the current state of the market beyond what's in the headlines.
The agent who takes a day to respond to your messages.
The secret agent who is invisible online and can't provide you with references.

Contact Michele today to begin finding your perfect home!

Looking to Sell

Without a doubt picking the right real estate agent when selling a home is one of the most critical aspects to having a successful sale. As a listing agent, Michele will do everything she can to provide a smooth process of selling your home. She will work diligently to get the most money for your home in the least amount of time with the fewest headaches along the way. When you have decided to sell, Michele will be your advocate, your guide, and your fierce negotiator.

When hiring a Listing Agent - DON'T

Hire a "Yes" Man/Woman – An agent that will agree to an unrealistic price just to land the listing.
Go for the lowest commission – You get what you pay for. A well-paid agent will work timelessly to move your home, while a low-paid one will do little more than put your listing online and a sign up in your yard.
Only interview one agent – You have nothing to compare against. Don't assume realtors do the same things to sell a home.
Not seek references – Ask the realtor for the seller's contact information of the last ten homes they sold and contact them before making your decision.
Hire a realtor necessarily living in the neighborhood – Selling a home is not location dependent it is about having certain business skills.
Hire a realtor that sold X number of homes - The average Real Estate agent sells seven or eight homes a year. Don't hire an agent thinking that if they don't do as much business as the heavy hitter, you will get better service. Pick an agent that does an average amount of business and you are bound to get average results!
Recruit Family – It is not that someone close to you will not do a good job, it is just that you need to screen him or her as you would any other applicant. Make certain this person has what it takes to sell your home. The tightest bonds can be strained when large amounts of money are involved

Contact Michele today to begin finding your perfect home!

Taken Ten Series

Topics : Home Buyers and Sellers, Market Strategy, Ottawa Real Estate

Welcome to the series where we ask 10 real estate agents for their take on the current market challenges and opportunities.

Real estate is a 24/7 job. How do you balance your career in real estate and your personal life?

a. I organize my week and make a schedule which helps in having a stress-free week

b. I prioritize what is most important which means working smarter not harder.

c. I schedule time with family and mental wellness (i.e., meditation, walks and exercise)

More >

What are the five most cost-effective preparation items that can be done prior to listing your home?

1. Detailed home evaluation

2. Recommend renovations

3. Depersonalize and de-clutter the home

4. Staging and professional photos

5. Pre-listing home inspection

More >

In your opinion, what is the most challenging type of property to sell and why?

A challenging property to sell is a home that was bought in a seller's market and the sellers want to re-list shortly after they purchased the home. This poses a challenge as there is a strong possibility the home will be sold for less than they purchased it for.

A home that is dated and extremely cluttered can also be difficult to sell. Especially with sellers that are not willing to do the work to improve the look of the home.

More >

See the full article and see all answers from all 10 agents
Have a question?
Go ahead and get in touch by filling out the following form.
What my Clients are Saying
Outstanding Service. I cannot thank you enough for your professionalism, excellent people skills, and the human elements of honesty and integrity. You showed maximum patience and availability. I will have absolutely no hesitation in recommending you as an agent to anyone I can. The experience has been smooth, professional and your response and caring attitude has been beyond any expectations I could have had. Service like this is unusual today to say the least.

- David Hillary

5 star

Being new to the housing market, Michele helped me sort out the areas of the city, and pinpoint which was best suited for me, based on my budget, and the type of house I was looking for. She was very dedicated and helpful all the way through the house buying process. Much appreciated Michele!

- Rebecca Fox

5 star

On behalf of Krista, Lauren, Grace and myself, we would like to thank you for the best experience anyone could hope for in selling our home. After several weeks trying to sell our home privately, we turned to you to get the job done, and you certainly delivered. You provided us with a level of service and commitment well beyond our highest expectations. We talked to several agents, but after we met with you the decision was easy. Your attention to detail, excellent communication skills, honesty and comprehensive marketing plan are second to no one else in our opinion.

- Krista and Ted Ohmayer

5 star

Thank you so much for guiding us with the purchase of our LOT from start to finish. We truly appreciate all your hard work to make this happen! We learned a lot from you throughout this purchase and we are amazed with your solid knowledge, professional skills and lightning response of every one of our single inquiries. It was also a pleasure to do business with you and we will spread the word out in our community especially for people who need help on purchasing/selling properties in Ottawa.

- Terrance and Ella

5 star

You were always available, and we could always ask for your help. When we were too tired to keep dealing with roofers, contractors and inspectors (not to mention potential buyers) you still had plenty of energy and would do whatever was needed.

- Adam and Heather

5 star

I could not have been happier that Matt recommended you as my real estate agent. Your advice, insight and professionalism were deeply appreciated. Just like you promised, I now have a house that I love.

- Rebecca Barns

5 star

We had to sell our house quickly for a military relocation and time it so that the sale of our house was within days of the purchase of our home in White Rock, BC. Michele had a wealth of knowledge from her experience teaching at the Ottawa Real Estate Board and she provided us with an accurate assessment of previous sales, competing properties, and a calculated price on our home. The market conditions made it tough to get a quick sale of our property, but Michele provided excellent advice and worked hard to get the right buyer for our home and negotiated on our behalf to get us top dollar for our property.

- Radek, Jennifer and little Alexander!

5 star

As a first time home buyer I can honestly say Michele was amazing. She is the sole reason that I got my dream house. When I met Michele two years ago the area that I lived in was being converted to condos so I wanted to be ready to buy when I got the final notice. My criteria was very specific and very hard to find. She was very patient and did not push me to see houses and, in fact, talked me out of two houses because of the train tracks and busy intersections. She assured me that together we would find the house that I would absolutely love and for me to not settle.

- Lisa Rutherford

5 star

I would highly recommend Michele. She did an amazing job in a short period of time. 8 days to be exact. It started with a phone call, then Michele showing us a house we were interested in, to putting a conditional offer that was accepted, listing our home then selling it the same day with multiple offers over the asking price. We could not have asked for a more exciting week. The pictures and video of our home were awesome! Michele is a very efficient, highly experienced professional who gave trusted advice and answered our questions.

- Brenda and Charlie

5 star